---
Featured Investments
Provider of telemedicine services
Invested since 2019.
Direct pay healthcare marketplace
Invested since 2018.
Wasabi provides hot cloud storage
Invested since 2019.
---
Explore Our Investments
Alumni Ventures Group invests in a broad range of venture-backed companies
to build diversified venture portfolios for our investors co-invested alongside established VC firms.
410+ Portfolio Companies
AllHere
The Recount
Hitch
Bend Financial
Jock Mkt
Venus Aerospace
Willow Innovations, Inc.
pulseData

Groq
HYPR Corp
Worksphere
Utmost
Boundless Immigration, Inc.
The Mentor Method
Moxie
GoodTrust
Kontain
Citrine
Marble
Anduin Transactions
Funnel IQ
Alyce
Divibank
Knix
Yuhu
MD Ally, Inc.
Scipher Medicine Corp
KLOwen Braces
Mesa Cloud
MainStreet
NoMad Data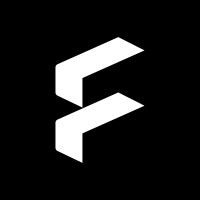 Future Research
Examples of portfolio company investments are provided for illustrative purposes only; there is no guarantee that any fund will invest in or achieve the same exposure to, or quality of, companies held by any existing fund. Excluded from this list are investments for which the company has not provided permission to be disclosed publicly. Past results of investments are not indicative of future results.
---
Co-invest Alongside Established Venture Firms
We invest in deals most individuals never know about or have access to
3M New Ventures
500 Startups
Accel Partners
Accomplice
Alsop Louie Partners
Andreessen Horowitz
Arena Ventures
Aspect Venture Partners
Atlas Ventures
Benchmark
Bessemer Venture Partners
Bezos Expeditions
BlackRock
Blockchain Capital
Borealis Ventures
Comcast Ventures
CrunchFund
DFJ Capital
Drive Capital
Flybridge Capital
Elephant Partners
Founder Collective
Foundry Group
F-Prime Capital (Fidelity)
General Catalyst Partners
Golden Seeds
Goldman Sachs Ventures
Google Ventures
Greylock Partners
Highland Capital
Javelin Partners
Khosla Ventures
Kleiner Perkins Caufield & Byers
Lightspeed Venture Partners
Link Ventures
Maveron
Menlo Ventures
ML Capital
New Enterprise Associates (NEA)
Nokia Growth Partners
Norwest Venture Partners
NXT Ventures
Obvious Ventures
OrbiMed
Pelion Venture Partners
Relay Ventures
Resolute Ventures
Sequoia Capital
Summit Partners
Space Angels
SV Angel
Thiel Capital
Venrock
Winklevoss Capital
Y Combinator
The leading venture capital firms are provided for illustrative purposes only; there is no guarantee that any fund will invest alongside of any other venture capital firm.